Last updated on September 7th, 2023 at 03:17 pm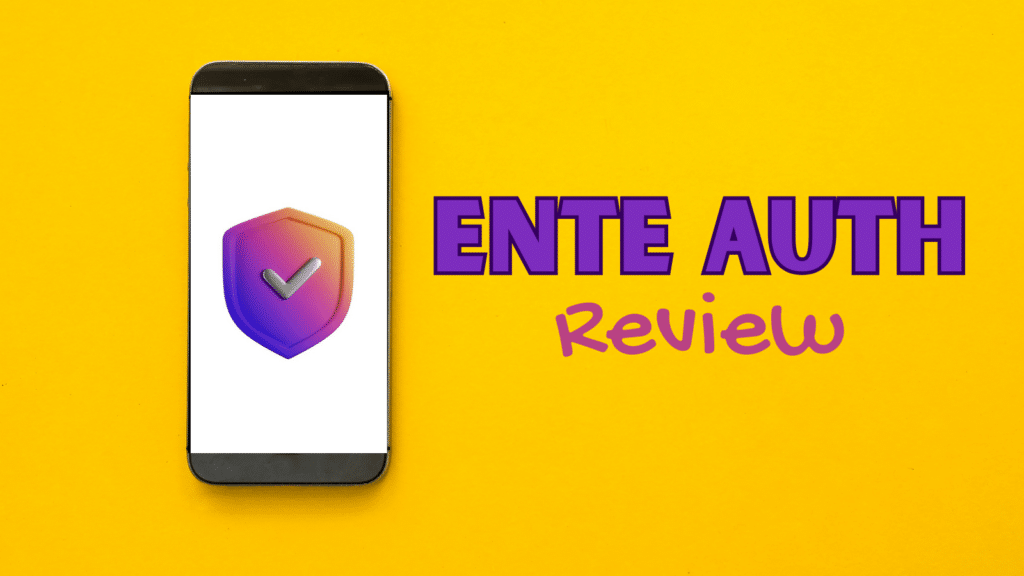 Note: I was not paid to write this review, and this post does not contain affiliate links
Using an authenticator app is a great way to protect your online accounts. But which authenticator app should you choose? While apps like Google Authenticator and Authy are popular, it's worth exploring some lesser-known alternatives.
In this post, I'll be focusing on a relatively new authenticator called ente Auth which I've been testing out this week. Read on, or watch the short video below, to see if it could be a good fit for you!
Table of Contents
Review summary
ente Auth is a free and open source authenticator app that offers secure cloud backup and multi-device sync. It's a great choice for people looking for a secure and convenient authenticator. However, there's no option to disable cloud backup and you need an account to use the app, which may be a deal breaker for some privacy-focused users.
| Pros | Cons |
| --- | --- |
| Reliable cloud backup and sync | You need an account and can't turn off cloud backup and sync The latest version of ente Auth allows you to use it without an account. Thanks, ente! |
| Easy token import and export | No security key support |
| Sleek UI | |
| Lock screen option | |
What is ente Auth?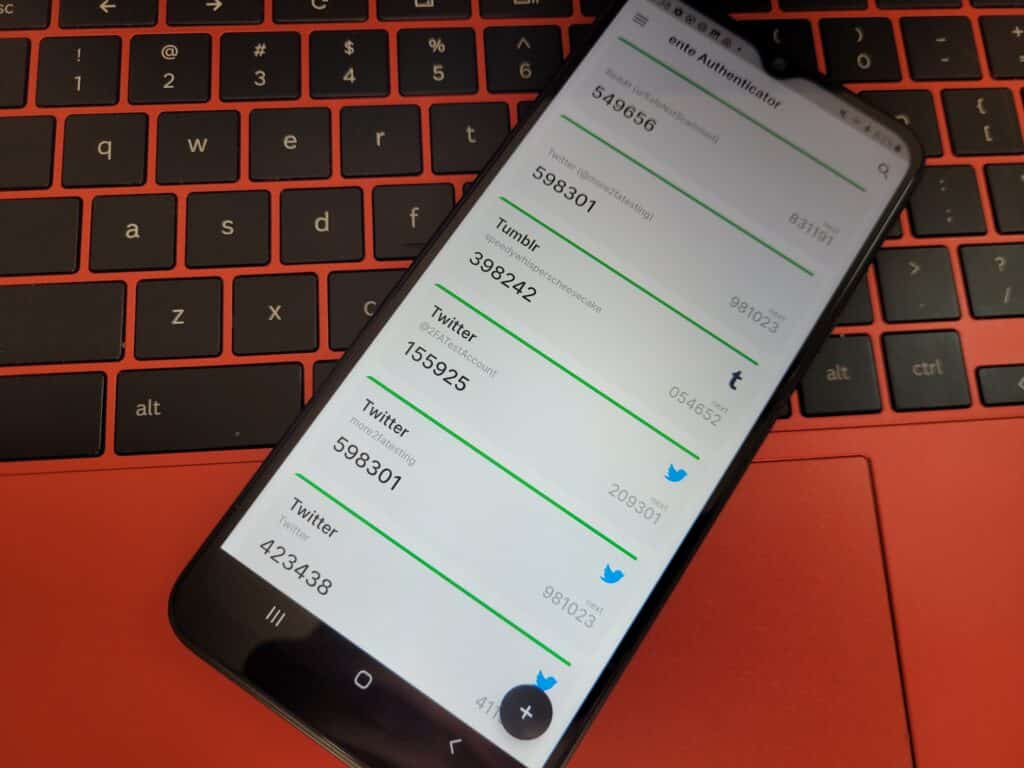 ente Auth is a free and open source authenticator app. It was created by the team behind a privacy-focused Google Photos alternative called ente Photos. ente Auth offers end-to-end encrypted cloud backups, multi-device sync, and 2FA token import and export.
Is ente Auth safe?
As your 2FA tokens help protect your online accounts, you need to make sure you store them in a trustworthy app. While there have been scam authenticators listed in app stores before, ente Auth is fortunately safe and trustworthy.
We can trust ente Auth because the team behind it has made the code open source, meaning anyone can view it and make sure it doesn't do anything it shouldn't. You can check it out in the ente Auth GitHub repository.
The company has also recently completed a security audit, and while this was focused on ente Photos, ente Auth uses the same protocols.
ente Auth core features
Let's take a closer look at ente Auth's core features to see if it is a good fit for your needs!
End-to-end encrypted backups
If you use an authenticator app, it's important to make sure your 2FA tokens are backed up. Otherwise, if you lose or break your phone, your 2FA tokens will be lost, too.
ente Auth backs up your 2FA tokens to the cloud, so if something happens to your phone you'll be able to log in to the app on a new device and find your codes waiting for you.
Importantly, ente Auth's backups are end-to-end encrypted. This means that no-one at ente can view your 2FA tokens. Similarly, if ente ever gets hacked, the attackers won't be able to view your tokens either.
This makes ente Auth's backup feature much more secure than Google Authenticator's, which has yet to implement end-to-end encryption.
Multi-device sync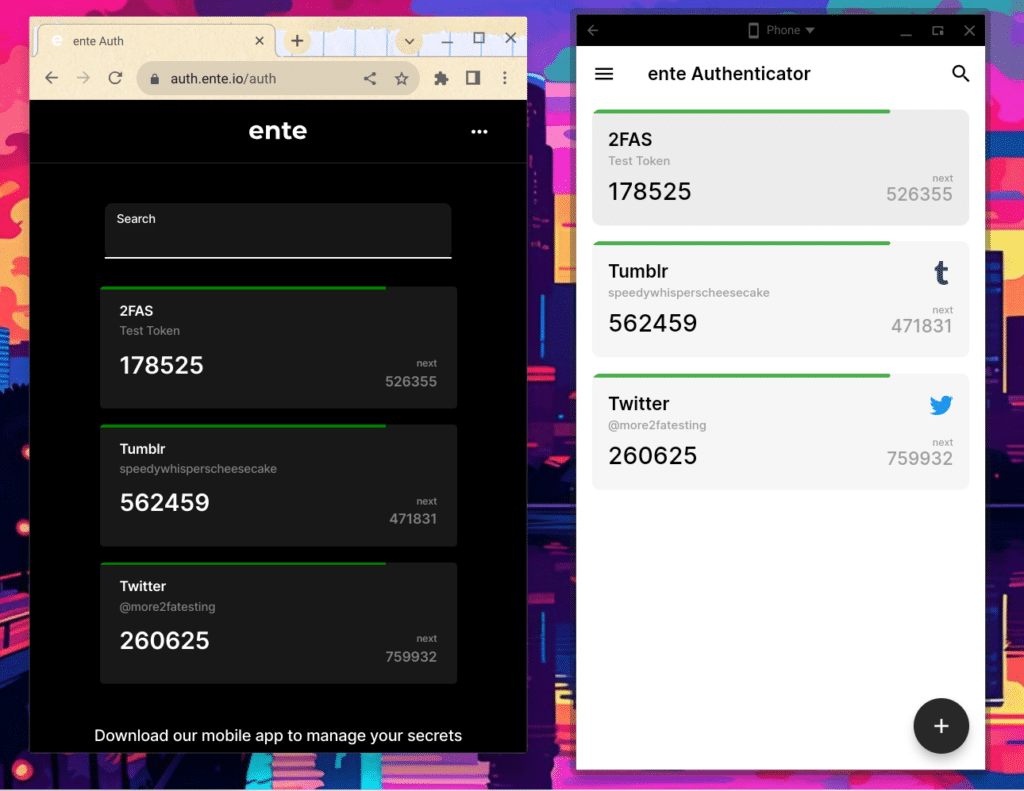 ente Auth has apps for Android and iOS, as well as a web version. It will securely sync your 2FA tokens between your devices, meaning you can access your codes on both your phone and your iPad, for example.
ente's web version is especially convenient, as it means you can log in to your online accounts on your laptop even if your phone is in another room. Plus, using the web version means you can copy and paste your 2FA code into your browser instead of typing it in manually.
2FA token import and export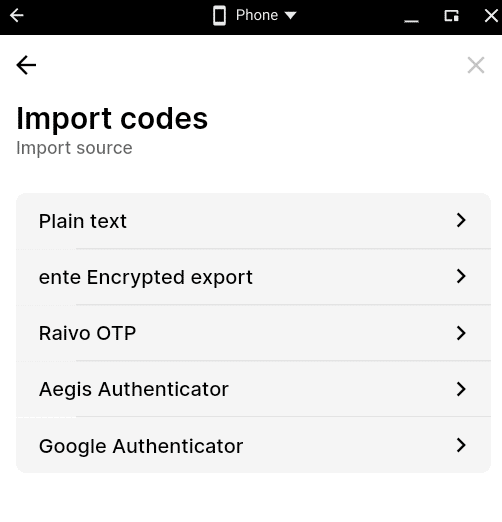 If you already use an authenticator app and are looking to switch, ente Auth helps you make a smooth transition. It supports token imports from Raivo OTP, Aegis Authenticator, and Google Authenticator, as well as allowing you to import tokens from a plain text file.
However, you're out of luck if you use Authy or Microsoft Authenticator, as these apps don't allow you to export your 2FA tokens. To make the switch to ente Auth from these apps, you'll need to log in to each of your accounts individually, turn off 2FA and then turn it back on again using ente Auth.
ente Auth also allows you to export your 2FA tokens. This is useful if you want to make your own backup or if you decide you want to try out a different authenticator app.
What are the pros and cons of ente Auth?
After testing ente Auth for a week, I've identified a lot of pros, as well as a few cons, of using the app. Let's start with the pros:
Pros
Reliable and secure backup and sync
I tried ente Auth on my two Android phones, Chromebook, and the web, and the sync between them all was flawless, except for one issue. When I deleted about five tokens and updated the email address associated with my ente Auth account using my main phone, my secondary phone continued to display the deleted tokens. Fortunately, there was an easy fix: logging out of ente Auth on my secondary phone and logging in again.
ente Auth's convenient backup and sync is also secure, since it uses end-to-end encryption to keep your tokens safe in the cloud.
Easy to use token import and export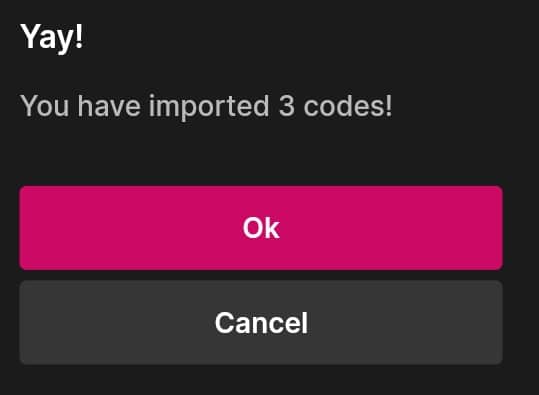 I tested the token import feature by exporting my 2FA tokens from Aegis authenticator and importing them into ente Auth. Everything went smoothly and my codes were available in ente in just a few moments.
I also tried out both the encrypted and plain text export options in ente Auth. They worked well, with the caveat that I did not seem to have the option of downloading them directly to my phone's storage. Instead, I had to select which app on my phone to share them with. I opted for Proton Drive and was then able to download them on my computer later without issue.
Sleek User Interface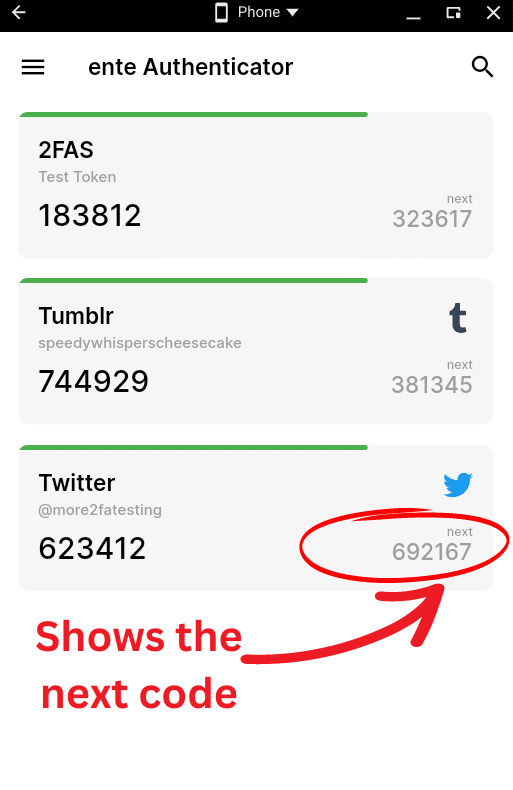 ente Auth has a sleek user interface and offers both light and dark mode. I also like that it displays both the current code and the next code, meaning you don't need to wait if there's just a few seconds left before the current code expires.
Lock screen
ente Auth gives you the option to lock the app and require your PIN or biometrics when you open it. This is reassuring if you're worried someone might gain access to your phone when the screen is unlocked. Fortunately, it doesn't add much friction to the experience of using the app, especially if you opt for the biometrics option.
Cons
You need an account, and there is no local only option
To use ente Auth, you need to sign up for an account. This makes sense, as the app's main focus is on secure backups and multi-device sync. However, if you're privacy-minded, you might prefer to only use local backups and not provide any of your personal information to your authenticator app. With ente Auth, this is unfortunately not possible.
The latest version on ente Auth does not require you to create an account or use the cloud backup feature. That's excellent news for privacy-focused users!
There's no support for hardware keys to protect your account
You can set up email verification on ente Auth, which requires you to enter a code sent to your email as well as your password when you login. While this is a useful piece of extra security for your ente Account, hardware keys like Yubikeys would provide even more protection, but are unfortunately not supported.
Alternatives to ente Auth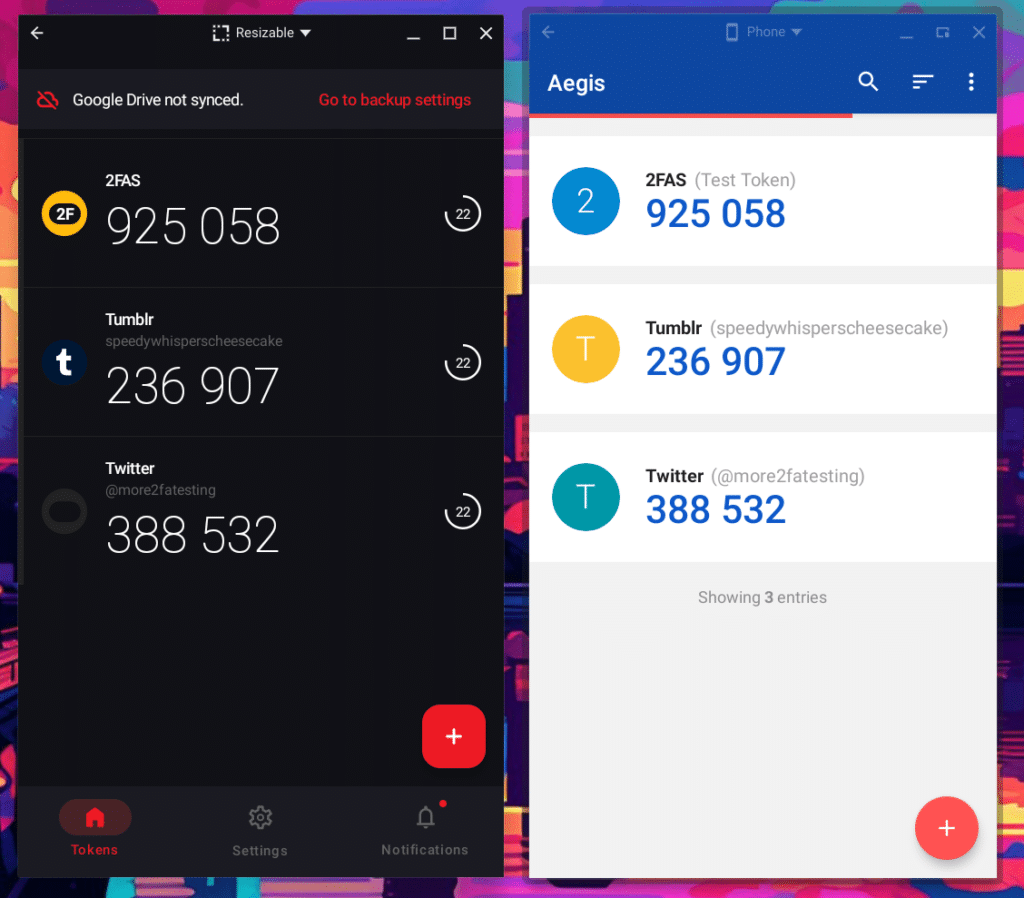 If you're interested in checking out other less well-known authenticator apps, you might also like:
Aegis authenticator (Android only). A free and open source authenticator that is customizable and gives you control over your data. You can see how Aegis compares to the popular authenticator app Authy in my comparison post.
2FAS (Android and iOS). Another free authenticator that recently became open source. It offers cloud backups via iCloud and Google Drive.
Final recommendation
After a week of using ente Auth, I'm impressed. For people who want an authenticator with cloud backup and multi-device sync, ente Auth does an excellent job. Its use of end-to-end encryption ensures your tokens are secure in the cloud as well.
However, ente Auth isn't the right choice for privacy-focused people who want local only backups without making an account. If you're in that category and use Android, Aegis authenticator would probably be a better fit for you. And as you can now use ente Auth without an account and without using the cloud backup feature, it's a great choice for privacy-focused users, too!